First of all I want to thank everyone who has visited my blog lately! I apologize for my delay in new postings but life has been very busy, to say the least. I'm not saying it's any less busy now, but I'm making time to update you on what's coming up.
* Friday, March 7 from 6-9 pm, there will be a First Friday Meet & Greet at the Central Library in downtown Indianapolis. The event is FREE and $1.00 parking will be available. This is in conjunction with the Meet the Artists XXVI. Many of the artists will be there and yours truly will be teaching Arm Knitting.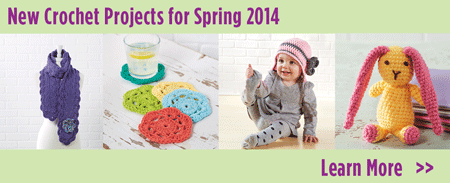 NEW CROCHET PROJECTS
* Saturday, March 8 from 11-2 there will be a Classes Open House at Michaels. I of course will be at the Avon location. NEW classes and projects will be introduced. There's a good chance there will be a discount for classes.
NEW KNIT PROJECTS
NEW POM POM RUG
ARM KNIT SCARF
* Sunday, March 16 from 1-4 there will be a FREE Arm Knitting Event at Michaels!
Let me know if you have any questions or comments about any of these events.
* I'm also on Facebook at Untangled Stitcher
~Denise